With our innovative micro wind turbine, keep your devices powered up on the go!
Does your solar power system fail you at night? Do you like to travel to outdoor destinations? 
Just imagine travelling to an off-grid location, and running out of power. What a nightmare would it be! You will find yourself in very tough conditions. Your phone battery will eventually die and make you unable to connect with anyone.
What if you could have a portable energy generator that is not dependent on the sunlight or any fuel? 
No worries! We have designed this product for YOU!  Finally, a way to ensure your devices remain charged on your camping and boating trips with 100% green energy, and make your life a lot easier!
Introducing our new MICRO Wind Turbine Generator
An innovative micro wind turbine that generates up to 15 Volts output to charge your devices while you are at home or backpacking to your favorite place. This power generator is highly reliable and keeps you powered up on the go. With this device, you can charge your LED lights, camera, phone, personal electronics and batteries even in off-grid areas!
The portable micro wind turbine can generate a maximum output of 15 watts, depending on the wind speed. The device has a 12V DC power output and a USB output, which makes it highly convenient to charge your devices. It can directly connect to any 12V DC battery without any charge controller.
Here are some of the top features of this amazing wind turbine:
Safety:
All safety standards have been followed in the design of this product. The wind turbine comes pre-assembled and prewired, so you don't have to assemble the whole thing from scratch. The blades are press fit and locked with set screws, which ensures the safety of the blades in case of strong winds. They are further tested in a real engineering wind tunnel to withstand strong winds. The housing of the turbine is thick and UV resistant, and it can withstand rough weather.
Waterproof:
One of the main features of our wind turbine is that it is waterproof. The international ingress protection rating of IP68 means that this power generator is able to withstand heavy rain without any damage. In addition, it is also resistant to sand, dirt and dust, which makes it ideal for use on boats and beaches.
Innovative design:
This device is a must-have for all the engineering buffs out there! Show it off to your friends and family and make them jealous of your device! You can power up the dying batteries of your friends on camping trips and save the day. The different mounting types are designed to suit all your needs while maintaining a cool outlook of the device.
Portability:
The portability of this device makes it extremely useful for use on camping, backpacking and boating trips. This wind turbine is much smaller than a solar panel of the same power, which makes it a lot easier to carry for off-grid vacations!
Environment friendly:
Wind turbines are one of the most eco-friendly power generation devices on the planet. A wind turbine reduces the world's CO2 emissions by generating clean power. With this device, you can cut down on the green-house emissions of gases which are harming the planet and contributing to the rise in global temperature. Invest in this product and help save the planet with green energy!
Kid friendly:
This device is not just for producing electricity. It can also help young children learn about energy generation. Introduce your children to the wind turbine and let them see it in action! The wind turbine in action will definitely bring out the learning curiosity in the children AND adults. Furthermore, it can also become a part of your child's school science fair project.
This wind turbine is not just eco-friendly, but it also keeps you powered up in the off-grid areas. Take your power source with you on the trips and enjoy power supply even at night!
This awesome power generator is an in-demand product! Buy it now before we run out of stock!
  Specifications:
Pipe/tube mount: Mounts to a PVC or similar 3/4" pipe (Turbine mount hole inside diameter is 1.050").  
Perpendicular pipe/tube mount: Mounts on a 1" to 1.25" diameter tube. (Some examples would be on a bicycle, gardening poles, etc.) Includes special grooves to mount on 1/2", 3/4" or 1" square or rectangular tubing.  (Some examples would be on an apartment balcony, sign post, etc.)
Twister Mount: 

 

Includes the Micro Wind Turbine designed to thread onto any standard construction extension pole. Includes one 4-8 Ft Twist lock telescoping pole. Includes one Guy wire ring, (3) Guy wires (high visibility reflective safety rope) and (3) Aluminum stakes to stabilize the pole.
Generator type: 12 Volt
Voltage output: 0-30V (Variable based on wind speed)
Maximum generator power output:  15 watts
Weight: 1 lb
Cut in wind speed: 

2 Blade: Approximately 7 mph*
5 Blade: Approximately 5 mph*

Survival wind speed: 45 mph
Blade span: 18" swept diameter
WHAT'S INCLUDED?
Wind turbine generator with IP68 housing and 12V DC & USB output
5 blades
5-blade hub
2-blade hub
*Charging data determined by actual test results in an engineering wind tunnel.  Your results may vary depending on wind velocity, wind direction and other factors.
---
Customer Reviews
Write a Review
Ask a Question
12/22/2021
Anonymous

United States
Cool product but took forever to get here
Cool product but took forever to get here
11/12/2021
jacquemp_0

United States
2021 Micro Wind Turbine Portable Generator, Easy to Setup, Made in USA
Very satisfied with the product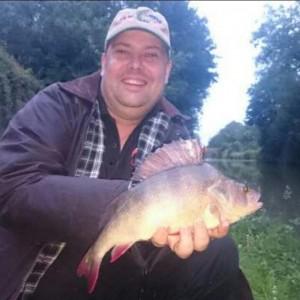 AW
06/22/2021
Anthony W.

United Kingdom
04/27/2021
Judy R.

United States
Micro wind turbine
Have not had a chance to use it yet but excited to have it.
09/27/2020
Adrian

United States
Super nice and friendly people!!
Super nice and friendly people!!