The Cutting Edge Power FORTRESS is ready to protect your equipment with its waterproof and vandal-resistant design!  Perfect for permanent installations like trailers, boats, boat docks, etc. 
Works great in sub-freezing temperatures! 
Featuring a plug and play concept, the Fortress solar generator can be purchased with a battery, or you can use your own 12V battery.  With inverter options up to 5000W, this solar generator can provide some serious power!  All connections are made inside the box.  Professionally wired in Houston, TX, all you need to do is connect the 5/16" battery ring terminals.
As with all waterproof electronic designs, heat can become an issue - Especially with a black box in the sun!  But Cutting Edge Power has you covered with a temperature-controlled fan that will cool off the internal components without draining the battery.
Features
Heavy-duty dual industrial grade waterproof solar charge controllers, capable of handling up to 480W of solar panel input (480W @ 12V DC / 960W @ 24V DC). (Eco version: 240W max)
Pre-wired and ready to go: 5/16" ring battery terminals / Solar Panel connectors.  No crimping, splicing, extra wiring needed.
Padlock latches to lock the box closed
Built-in short-circuit protection, open-circuit protection, reverse polarity protection, and over-load protection.
12V Socket with 30A circuit breaker.
Perfect for marine, boat dock, trailer, or any long term outdoor application.
Premium marine grade 200°C rated silicone insulated wire.
Assembled in USA, Enclosure made in USA.
Specifications
Maximum solar panel voltage input: 50V DC
Maximum solar panel current input: 40A (20A + 20A)
Maximum solar panel power input: 480W
Charge controller environmental rating: IP68

Inverter output voltage (if equipped): 110/120VAC

Charge controller working temperature: -20

°C to

 50

°C

   

Enclosure internal dimensions (Standard Version): 26" L x 11-1/4" W x 11-1/2" H
Enclosure external dimensions (Standard Version): 30"L x 14-1/4"W x 12-3/4"H 

Enclosure internal dimensions (Eco Version): 19.5"L x 12"W x 12"H

Enclosure external dimensions (Eco Version): 24"L x 15"W x 13"H
| | | |
| --- | --- | --- |
|  INVERTER OPTION | APROX # OF 100AH SLA BATTERIES THAT CAN FIT | # OF 100AH FACTORY INSTALLED LITHIUM BATTERIES THAT CAN FIT |
| NONE | 2 | 8 |
| 500W MOD SINE | 2 | 6 |
| 1000W PURE SINE | 2 | 6 |
| 1500W MOD SINE | 2 | 6 |
| 2000W MOD SINE | USE EXPANSION BOX | 5 |
| 3000W PURE SINE | USE EXPANSION BOX | 4 |
| 4000W PURE SINE | USE EXPANSION BOX | 3 |
| 5000W MOD SINE | USE EXPANSION BOX | 3 |
| 5000W PURE SINE | USE EXPANSION BOX | 3 |
---
Customer Reviews
Write a Review
Ask a Question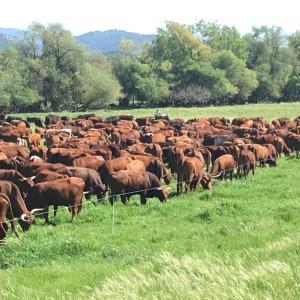 KM
12/15/2021
Kevin M.

United States
Great unit
Using it for an electric fence energizer!
11/18/2021
Joe

United States
Six stars for product and service!
First of all, I have to say that CEP is a fantastic company with outstanding customer service! I ordered the Fortress solar generator model and it arrived EXTREMELY well packaged in cardboard and bubble wrap. Unfortunately, the power inverter, located inside the box, came loose from it's mounting bolts during shipping and caused quite a bit of damage by sliding around inside the box. I took pictures and contacted CEP to inform them of the issue. They responded almost immediately and apologized profusely for something that wasn't really their fault. It's just one of those things that happens sometimes. They arranged for the return of the product for repair/replacement. They paid for all shipping, to and from, and made the entire process as easy as possible. They even expedited the repair of my generator and had it back to me in about two weeks. Top notch service in my book! I'd like to personally thank Robert and Erika for responding so quickly and taking care of one of their customers as a good company should. Also, Sonia was very helpful in answering some of my technical questions about the generator. As for the generator itself, it looks like a well built, quality product. I briefly ran a few appliances just to make sure it works and it performed as expected, which made me happy. I now have peace of mind that I'll have some backup power during an electrical outage. I should also be able to run some power tools around my property when I'm too far away from the house to use the utility power. Awesome product from an awesome company!!!! I highly recommend CEP if you're in the market for a solar generator!